Participating Vehicle Guidelines
The Junior League of Hampton Roads looks forward to your participation in TOUR OF TRUCKS on Sunday, April 23, 2023. These guidelines provide some additional information on expectations for sponsors providing vehicles or heavy machinery for display during the event.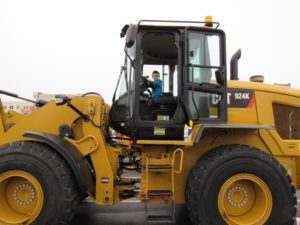 Event Timeline
 Vehicle Arrival and Set Up: 8:00 – 9:00am

Vehicle partners will be given different arrival times to avoid too much traffic upon setup. Assigned times will be communicated with sponsors no later than April 4, 2023.
Vehicles requiring special accommodations, such as a large turning radius, will be asked
to arrive early during set-up.

TOUR OF TRUCKS interactive event hours: 11:00AM – 3:00PM (VIP hour 11:00AM – 12:00PM)
Vehicle Departure: 3:15-4:00pm
Vehicles are expected to stay the entire length of the event and may not leave until the event's
conclusion.
Vehicles may leave after the final attendee leaves the interactive event area.
Vehicle Placement
Vehicle space assignments are determined by the Junior League of Hampton Roads.

Vehicles will be located on pavement, concrete, or grass.  A map preview will be shared no later than April 4, 2023.

Please indicate any special accommodations needed for your vehicle in advance.
Accommodations
Electricity hook-ups will not be available for vehicles/attendants.  If electricity is needed, the sponsor must utilize their own generator. 
Wireless internet access is not available at the event venue.  Service is not guaranteed by JLHR.
Some food will be provided for 2 attendants per vehicle.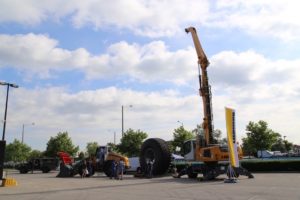 Vehicle Requirements
Sponsors displaying vehicles must provide a Certificate of Insurance (government agencies are exempt from this requirement).

One adult representative/attendant is recommended per vehicle, but not required, to be present throughout the duration of the event.  
Video Request
Sponsors providing vehicles for display may provide a brief video with a demonstration and description of the vehicle(s) on display as well as a "fun fact" relating to the vehicle(s). 
These videos will be shared with attendees during the event and then shared with the general
public on JLHR social media. These videos must be provided to JLHR no later than March 31,
2023.
Any additional questions? Please email us at trucks@jlhamptonroads.org