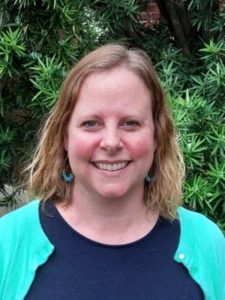 Past President of the Junior League of Birmingham, Alison Decker Scott, said, "People will often ask, "How do you make time to volunteer with the Junior League?" as if League volunteers have access to a magical 25th hour in each day.  It can be difficult to explain how volunteering isn't something on your "To Do" list, but rather something on your "Must Do" list. 
Over the last year, I have seen us continue to be resilient and flexible as we navigate this post pandemic world and come to a place of normalcy.  We have been there for each other and for our community.  Our members continue to develop as we learn from one another as volunteers, leaders, and friends.  We have celebrated together and leaned on each other during difficult times.  We have grown as individuals.
Our League offers quality trainings, valued fundraisers, and opportunities to give back to our community.  Our trainings have been thoughtful and support our work and build us as women leaders.  Our fundraisers assist our areas' needs, aid us in building close relationships, and support what we value.  Our treasured Hampton Roads area has felt our continued impact through our focus on education and diversity as we work with our Community Partner, Peake Childhood Center and our Community Friends, Alternatives, Inc. and Smart Beginnings.  Our members are always on the lookout for people and organizations who need our support and care.  At the end of each year, we have the privilege to award grants and scholarships to those who are doing excellent work or have a dream of something new that shares good in our community.
After serving 14 years in our League, I have seen how we raise each other up and name traits and capabilities in each other that we may not have seen or realized we were exhibiting otherwise.  These qualities give us the ability to share what we have to offer with our membership and those we serve.  Each of you has a uniqueness that adds incredible value to our League and how we are able to give back.
We need you!  You share with us the relationships you have developed within your own lives and those relationships you have built in our community that make us stronger and a greater resource to those we have the opportunity to work with.  I want to personally thank you for your time, talent, and the energy you have given this year.  Collectively our members and new members have given over 341 years of service.  With our Sustainers, those numbers are in the thousands of years of volunteering that have been given to our League and our beloved area.  This is truly inspirational!  Each of you is appreciated and treasured.  I am so excited for the work we will do in this year as we support our mission, vision, and values.
As we begin our 66th year of service to our community, we have a rich and full history to draw from that began with 36 insightful and forward-thinking women who created this service league in 1949 to becoming part of AJLI in 1956.  We have had exceptional women come before us and have shared in their work to make our League what it is today.  The legacy we have after 66 years is remarkable.  The presence we have now continues to be necessary for our loved area of Hampton, Newport News, Smithfield, Poquoson, Yorktown, Gloucester, and Williamsburg.  The future we are building for those who will work with us and those that come after us will be extraordinary.  We are better together as a community because we are capable to do more to make a greater impact.  We need you.  You make this League the vital organization that it is, and it is a gift to serve alongside of you!
Harper Bathel
Junior League of Hampton Roads
2022 – 2023 President