Welcome to the 2020-2021 League year of the Junior League of Hampton Roads!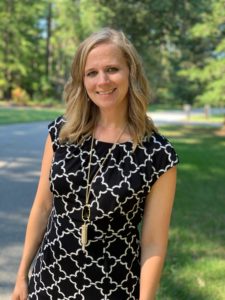 The times we are in are unprecedented. For me it can be completely overwhelming at times, but the Junior League of Hampton Roads is here, and continues to be here for our community.
During the months of March, April, and May 2020 the Junior League of Hampton Roads donated funds to the following organizations:
$1500 – The DeGood Foundation
$1000 – LINK of Hampton Roads
$1000 – Crusading Outreach Ministries
$500 – Newport News Public Library Foundation
$300 – Fear2Freedom
$400 – Easter Baskets for children in York County foster care
$250 – Virginia Living Museum
$250 – Williamsburg House of Mercy
$200 – Boys and Girl Club
$200 – Downtown Hampton Childhood Development Center
$200 – Queens Lake/Burton Food Pantry
Also, during this same time, the Junior League of Hampton Roads made and donated 40 masks to health care workers at Riverside Regional Hospital.
The Junior League of Hampton Roads also awarded two college scholarships to two very deserving young women. Again, during all the challenges of COVID-19.
Finally, during this same period, the Junior League of Hampton Roads conducted a virtual food drive and raised $2,500 (approx.) through cash and other donations to the Virginia Peninsula Foodbank.
So far 2020 has been more than difficult for so many, but what if there's a reason. Below is a recent quote I came across regarding the current state of our world:
"What if 2020 isn't cancelled?
What it 2020 is the year we've been waiting for?
A year so uncomfortable, so painful, so scary, so raw –
That it finally forces us to grow.
A year that screams so loud, finally awakening us
from our ignorant slumber.
A year we finally accept the need for change.
Declare change. Work for change. Become the change.
A year we finally band together, instead of
pushing each other further apart.
2020 isn't cancelled, but rather the most important of them all"
-Leslie Dwight
Members of the Junior League and our community partners, if you need a minute, take it. If you need an hour, it's yours. Take the time you personally need to heal and process what has happened in our world recently. If you need help, the Junior League is here.
When you're ready, let's get to work. Let's have the tough conversations. Let's make the difficult decisions. Let's be catalysts for change.
This year the Junior League of Hampton Roads will continue to:
Thank you to the Hampton Roads community for your continued collaboration with our organization. Thank you to our sponsors and donors for your continued support. Thank you to the amazing women of the Junior League of Hampton Roads for allowing me to serve you.
As your President this year my main goals are to continue to build an organization that:
Serves first
Listens to understand
Adds value to others
Demonstrates courage
I am looking forward to having the opportunity to grow these servant leadership behaviors within myself as well as others in the League.
Here's to the 2020-2021 league year! The year that it most definitely NOT cancelled.
Very Warmly,
Jennifer Register
2020-2021 JLHR President