TOUR OF TRUCKS Sponsorship Information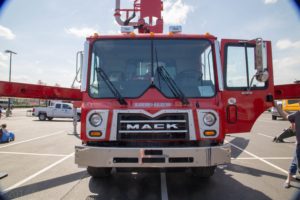 What is a sponsor?
Sponsors are important partners for the work of the Junior League of Hampton Roads. As a 501(c)(3) non-profit organization, we cannot do what we do without the generous support of our sponsors. Your sponsorship dollars train leaders, contribute to the future success of our community, and make real- time improvements to Hampton Roads through our partnerships with essential non-profit organizations.
Why sponsor TOUR OF TRUCKS?
Aside from knowing that your dollars are supporting a trusted organization in the Hampton Roads area making an impact on our community, TOUR OF TRUCKS sponsors can expect acknowledgment on our website, in our event program, in event signage, on social media, and in other event marketing collateral, where relevant. Sponsors who would like to attend the event can also network with Peninsula families.
Specific information about partner benefits can be found in our 2023 Sponsorship Packet, as they will vary depending on the sponsorship level you select. We have a broad range of opportunities so that you can find the right level for you!
How to become a sponsor?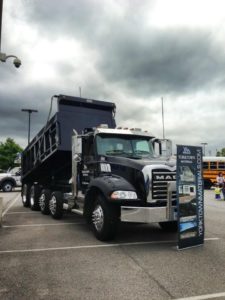 After reviewing the 2023 TOUR OF TRUCKS Sponsorship Packet and Participating Vehicle Guidelines, where applicable, all you have to do is fill out the Sponsor Commitment Form. Our team members will coordinate with you to gather marketing materials and provide additional updates as the event approaches. To guarantee listing in pre-event marketing materials, please complete the Sponsor Form by Friday, March 17.
Any additional questions?
Please email us at trucks@jlhamptonroads.org.