TOUR OF TRUCKS Sponsorship Information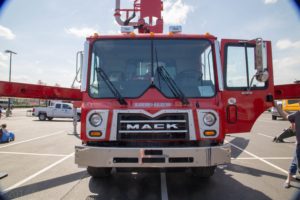 What is a sponsor?
Sponsors are important partners and supporters for the work of the Junior League of Hampton Roads.  Simply put, we can not do what we do without the generous support of our sponsors.  Your sponsorship dollars train leaders, contribute to the future success of our community, and make real-time improvements to Hampton Roads through our partnerships with high-quality non-profit organizations.  
Why be a sponsor?
Aside from knowing your dollars are supporting a trusted organization in the Hampton Roads area and making an impact on our community, sponsors can expect promotion through social media posts, on our website, event program ads, and on-site banner displays.  Specific information about sponsor benefits can be found in our Sponsorship Guide, as they will vary depending on the sponsorship level you select.  We have a broad range of sponsorship opportunities so that you can find the right level for you!  The Junior League of Hampton Roads is a 501(c)(3) non-profit organization.  
How to become a sponsor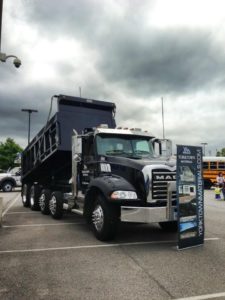 After you have reviewed the 2021-2022 Sponsor Packet Tour of Trucks and Participating Vehicle Guidelines (if applicable), all you have to do is fill out the Sponsor Commitment Form and someone from our Tour of Trucks team will be in touch!  Our team members will coordinate with you to gather marketing materials from you like a logo and banner (if applicable – depending on sponsorship level). Thanks for taking the time to consider sponsoring this event!
Sponsor Details:
To guarantee listing in pre-event marketing materials, submit the Sponsor Commitment Form and payment by March 15, 2021.

JLHR will reach out to you to coordinate the collection of applicable marketing materials

If applicable to your sponsorship level, JLHR will contact you regarding your comped event tickets.

Sponsors grant permission to JLHR to take photographs or record videos of sponsors/vehicles during the event for the purpose of promotion and publicity of the event and the JLHR

Sponsors and their representatives shall conduct themselves in a manner that is appropriate for the family-oriented event, which includes but is not limited to: no smoking; no profanity; and no display of inappropriate content or clothing.