JLHR 6th Annual Touch A Truck
Our date is set for 2017! Join us on Saturday, April 29th for Touch a Truck!
10:00 AM – 3:00 PM
Special VIP hour 9:00 AM – 10:00 AM
Horn Friendly Hour 2:00 PM – 3:00 PM
Peninsula Town Center
Hampton, VA
Like our JLHR 6th Annual TAT Facebook Page for 2017 updates
Event Overview:
Touch a Truck offers children a hands-on opportunity to explore heavy machinery and to meet the people who build, protect and serve the Hampton Roads community.
Vehicles on display could include construction trucks, emergency responders, tractor trailers, utility trucks and helicopters. The event also features area mascots, special performances, food and merchant vendors, and entertainment for the whole family.  The Junior League of Hampton Roads invites the community-at-large to join us! Proceeds from the event will benefit the projects in support of our mission to help women in poverty in Hampton Roads.
TICKETS
Tickets purchased online will be available at will call the day of the event; there are no physical tickets to bring to the event.
Regular Tickets: $5.00 each / $15 Family 4 Pack
VIP Tickets*: $10 each / $30 Family 4 Pack
*VIP Tickets allows participants the option to enter the event 1 hour early during a special VIP hour from 9-10AM. Each child will receive a special VIP goody bag. Only a limited number of VIP tickets will be sold.

 
For Financial Assistance and Ticket Inquires, please contact 
TouchATruck@JLHamptonRoads.org or (757) 873-0281
SPONSORSHIP and ADVERTISING
Becom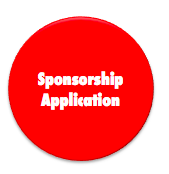 e a Sponsor of Touch a Truck!
Touch a Truck offers sponsors an excellent opportunity to interact with parents, children, Junior League members, and the Hampton Roads community.  We anticipate over 2,100 in attendance and would love to have you join us.
For sponsorship info or for more information on the event, please contact our Touch A Truck Co-Chair Bertie Chinn: (757) 647-1504; TouchATruck@JLHamptonRoads.org.  Click the red button to complete the sponsorship application.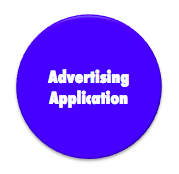 Click the blue button to complete the advertisement application.  
---
VENDORS
Would you like to set up your very own booth at our 6th Annual Touch A Truck?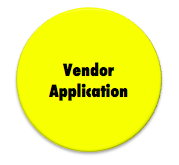 With our event expected to attract over 2,100 people, it is the perfect opportunity to showcase your business! Each year visitors from all over the Hampton Roads community come and enjoy the show; why not be a part of that show as a 2017 Vendor! For more information on becoming a vendor contact Bertie (number listed above), the Touch A Truck 2017 Co-Chair.
Click the yellow button to become a food or merchandise vendor for our event!