Community Research and Issue Development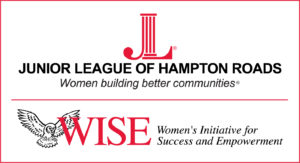 The Community Research and Issue Development Committee (CRID) identifies and investigates community needs and membership interests in order to develop a focused, issue-based approach to League involvement in the community.
As a standing committee of the League, CRID focuses on the development and evaluation of outreach efforts tied to our current issue area, Improving the Lives of Women, specifically focusing on reaching women in our community who are living below the poverty line. CRID committee members develop and implement strategies and tactics that will enable us to have a meaningful impact in our  community. The committee also builds outreach opportunities and has developed an impact and evaluation framework, to ensure that, over time, we are making progress toward measurable, sustainable goals.
According to Virginia Performs, approximately 11.8% of individuals in the Hampton Roads area live below the poverty level (poverty level defined as approximately $11,100/year in 2010). The JLHR seeks to improve the lives of women who lives close to or below the poverty line by focusing on providing help to those women in need in the following areas: promoting educational opportunities, improving life skills knowledge base, building financial independence and providing positive opportunities to teens with higher risk of teen pregnancy.