Community Assistance Grant
Community Assistance Grants
 The Junior League of Hampton Roads is an organization of women committed to promoting voluntarism, developing the potential of women and improving communities through the effective action and leadership of trained volunteers. Part of our mission includes a Community Assistance Grant to support non-profits doing work that improved lives in our community.
Congratulations to the recipients of the 2021 Community Assistance Grants!
Alternatives, Inc.

Alternatives, Inc. was honored at our annual May Dinner Celebration. They received $2,000, which will go towards their Youth Breaking Barriers initiative. This initiative will offer middle school and high school teens in Hampton and Newport News to work with a local artist to create visuals that represent youth voice and the impact of racial injustice in their lives and the community youth envision.
This project will help to create community culture where youth are valued and heard, the community will have a heightened awareness of the impact of racial injustice on youth, solutions to strengthen our community, and to have further dialogue.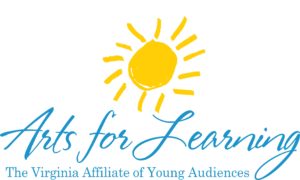 Arts for Learning Virginia
Arts for Learning Virginia was awarded a $2,000 grant for their Arts and Learning Curriculum Plus program. The grant will fund school aged children on the peninsula to attend no cost, art-rich, culturally diverse performances to integrate social-emotional learning and curricular concepts aligned with Virginia Standards of Learning.
Smart Beginnings Virginia Peninsula

Smart Beginnings Virginia Peninsula was awarded a $500 grant for Early Childhood Outdoor Environments to provide young school aged children to have more education opportunities to interact outside. These funds will be used to purchase raincoats and raincoats to allow kids to play outside when there is inclement weather.
Established in 1980, we have awarded over $187,000 to 200 organizations in the past 40 years.
The Community Assistance Grant ranges from $500 – $2,000 and is open to all 501(c)3 non-profit organizations that serve the following communities: Newport News, Hampton, Poquoson, York County, Williamsburg, James City County, Isle of Wight, Smithfield, and Gloucester.  Grant recipients will be notified mid-April via e-mail and will be invited to attend our end-of-the-year banquet in mid-May of each year. 
If you have any questions about the Community Assistance Grant, please contact our Vice President of Community, at VPCommunity@jlhamptonroads.org.