Community Assistance Grant
Congratulations to the 2019 Recipients!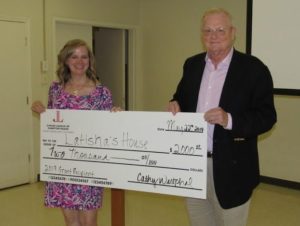 Congratulations to Latisha's House Foundation, Inc! They were honored at our annual May Dinner Celebration at St. Andrew's Episcopal Church. Latisha's House received $2,000 which will go towards their Quiet Mindfulness Meditation Garden. The Quiet Mindfulness Meditation Garden will be used as a refuge for the residents to meditate or be mindful which will help the residents learn to heal from their many layers of Trauma. Every one of the residents at Latisha's House has PTSD. For the residents at Latisha's House to be able to enter the Quiet Mindfulness Meditation Garden in stillness is a huge growth for them.
The mission at Latisha's House is to provide a long-term safe house for adult female victims of sex trafficking and offer individualized support to empower them to build a bridge from their traumatic past to a positive future. Latisha's House Foundation became a 501(c)(3) in March 2013. Latisha's House Foundation, Inc. is holistic centered non-profit organization that seeks to build safe houses for women all over the United States. At this time, there are two houses: one in Williamsburg, Virginia and one in Florida.

Star Legacy Foundation's Virginia Chapter received a $1,000 grant and were also honored at our May Dinner. Star Legacy Foundation is a national 501(c)(3) non-profit organization dedicated to research, education, and family support around stillbirth and perinatal death. This grant will fund 2/3 of the chapter's budget for the year and will provide comfort and support items for over 60 families in Hampton Roads.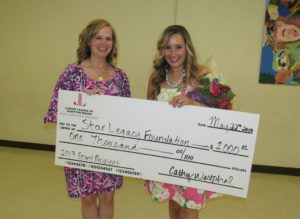 The support is vital to the health and well-being of these families as 2/3 of the mothers will go on to develop depression and 1/6 will be diagnosed with PTSD. African-American women experience stillbirth twice as often as women of other races, and low-income families experience higher rates of mental health complications than higher-income families. The Virginia chapter serves local families who experience the death of a baby shortly before, during, or after birth. These services include peer support from families who have had similar losses.
Please check back if you are interested in applying for our 2020 Community Assistance Grant.