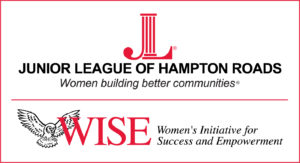 This year, Junior League of Hampton Roads continues our work with the Women's Initiative for Success  and Empowerment (WISE). WISE is designed to empower and uplift women who are confronting economic uncertainty and adversity. We focus on success and empowerment by providing increased access to resources which improve educational, financial, and life skills.  In addition, we provide positive experiences to young women through our teen out-reach program.  WISE is carried out in our local communities through three coordinated committees: Get WISEr!-LifeWISE, Teen WISE and CRID (Community Research and Issue Development).
Get WISEr!-LifeWISE
The Junior League of Hampton Roads promotes access to GED programs and vocational opportunities. Last year, we worked with Newport News Public School Adult and Continuing Education Centers to raise awareness about GED resources, provide group mentorship through life skills presentations and provide GED fee scholarship to those facing economic adversity. We will continue to work with local community organizations and school districts to develop and support programs to help increase the number of women receiving high school diplomas or GEDs.  We look forward to continuing our partnership with the Menchville House and Natasha House.   These facilities provide temporary home and supportive services for homeless women and children.  Our work at these facilities includes providing the residents of these facilities with beneficial programs on life skills to help them as they continue their transition into self-sufficiency.   Additionally, we will continue to develop and support programs that increase awareness of and promote access to educational resources.   Our goal is to continue to reach out to other lo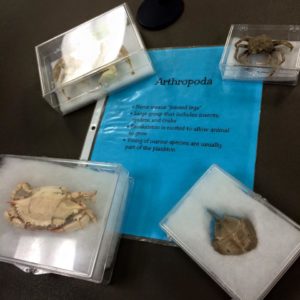 cal organizations that support and develop programs that teach women practical life-skills, including how to become self-reliant, how to open and manage a checking account, how to shop for food and other necessities, how to ace a job interview, understand credit, and other life skills as needed that will not only enhance their lives and the lives of their families but the larger community as well.
TeenWISE
TeenWISE offers events and resources to build self-esteem, teach positive skills, and develop the potential of young women through working with the girls from the Boys and Girls Club of the Virginia Peninsula.  Past events included etiquette, fieldtrip to a career fair, art appreciation, career launch, health and wellness and a garden to table event
JLHR Resource Guide
The WISE Resource Guide was created by the Junior League of Hampton Roads in order to provide knowledge and resource access. To stay current, the JLHR welcomes additions, feedback, comments and questions about the WISE Resource Guide. Contact us at volunteer@jlhr.org